Welcome to Fit Living Personal Training, we are a locally owned personal training business located in Regina. Our mission is to provide the citizens of Regina with all the tools needed in order to succeed on their fitness path. What makes us unique to Regina is we also provide nutritional and cooking services on top of our many personal training services. Our homepage is dedicated to what's happening currently with challenges, classes and specials. We are located inside S.E.T.S Fitness Centre at 1120 Devonshire Drive in NW Regina, Saskatchewan. Feel free to explore our site and don't hesitate to contact us for more information.
What is our boot camp?
Our boot camp is just what you need to get back into your "skinny" jeans. These boot camp classes are a mix of a number of different disciplines. We don't want to limit our classes when there is such a variety of workout styles available today. We incorporate typical boot camp exercises, Battle Rope exercises, TRX exercises, HIIT training, and more. Your body has no choice but to transform! All participants will get a FREE meal plan to follow!
Evening Boot Camp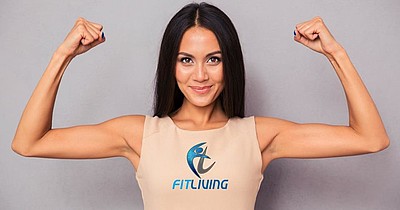 Fall has arrived and it's time to get back to the gym! Don't wait until January to make that change, start today. Our 6pm boot camp is just what you need if you want to lose some pounds and add some muscle. Our evening classes involve both strength and cardio circuit training that focuses on burning a large amount of calories each class. In 6 short weeks you can see a huge transformation! We provide all the tools you need to be successful; including a meal plan, 6 week gym membership to SETS Fitness and 12 boot camp classes. If you lose 10 pounds you win a copy of our Fit Living Cookbook.
Cost is $150 plus GST
Classes run at SETS Fitness Centre 1120 Devonshire Drive
Monday and Wednesday 6-645pm
Start anytime with class enrollment ending 6 weeks before Christmas.
Make the next 6 weeks your best ever!
Contact Brad at bradtaylor@fitliving.ca or 306-537-3321
Fall Shape Up Challenge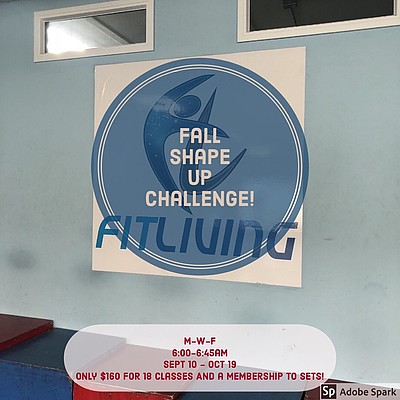 Challenge Info
Summer is over and it's time to shed the summer spare tire and get back to the gym. Our Fall Challenge will not only get you into great shape; but you can also win 5 FREE personal training sessions. Each participant will get 18 boot camp classes, a meal plan and a 6 week gym membership to SETS Fitness. A total value of $275 for only $160 plus tax. Classes start September 10th and run until October 19th.
LOCATION: SETS Fitness 1120 Devonshire Drive
DAYS AND TIMES: Monday/Wednesday/Friday 6am - 645am
COST: $160 + GST
Contact Kirstie at 306-520-4945 or kirstie@live.ca
Other Boot Camp Packages (can be used at any class)
Two A Week For A Month: Our introductory offer of two workouts a week for a month. $99 +GST
Buddy Deal: Grab a friend and get a 2 -10 card punch passes for $249, works out to $124.50 + GST each!
One Month: This package includes one month of unlimited classes. $150 + GST
Six Week Meltdown: Attend half of our boot camp for 6 weeks. Start anytime and come for 6 weeks. $215 + GST
10 Card Punch Pass: $150 + GST