Welcome to Fit Living Personal Training, we are a locally owned personal training business located in Regina. Our mission is to provide the citizens of Regina with all the tools needed in order to succeed on their fitness path. What makes us unique to Regina is we also provide nutritional and cooking services on top of our many personal training services. Our homepage is dedicated to what's happening currently with challenges, classes and specials. We are located inside S.E.T.S Fitness Centre at 1120 Devonshire Drive in NW Regina, Saskatchewan. Feel free to explore our site and don't hesitate to contact us for more information.
Boot Camp Classes
TRY ONE OF OUR NEW CLASSES FOR FREE ALL MARCH. BRING A FRIEND AND GET TWO FREE CLASSES! NO NEED TO REGISTER JUST SHOW UP.
Our boot camp is just what you need to get back into your "skinny" jeans. The boot camp classes are a mix of a number of different disciplines. We don't want to limit our classes when there is such a variety of workout styles available today. We incorporate typical boot camp exercises, power lifting, Battle Rope exercises, TRX exercises, HIIT training, and more. Your body has no choice but to transform! Our classes run year round, and your first class is always FREE! Get in touch with us to attend a class.
4 For 3 Spring Meltdown
Our 4 weeks for the price of 3 weeks Meltdown starts May 14th. Need that extra push in setting some Spring fitness goals? Let us be that final push! Our Spring Challenge will reward you for a job well done. You can set as many goals as possible in 4 weeks in order to get fully rewarded. Our system is easy to follow and we even provide a meal plan and gym membership for no extra charge!
Participants get classes for 4 weeks, 24/7 gym access and a Fit Food meal plan. We start May 14th with challenge entry starting at $89.00.
Two classes per week $89.00
Three classes per week $120.00
Unlimited classes $150.00
Goals and Rewards:
1. Lose 5 lbs - 10 pack of protein pucks from Fit Food
2. Drop a pant or dress size - Lunch for a week from Fit Food
3. Lose 15 lbs - Lunch for a week and 6 pack of protein pucks from Fit Food
4. Lose 3% body fat - Dinner for a week and 6 pack of protein pucks from Fit Food
Class Schedule and Workout Type
Monday 6am and 6pm Fat Burn Monday
Tuesday 6am and 930am Full Body Beatdown
Wednesday 6am and 6pm Legs and Abs
Thursday 6am Power and Strength Day
Friday 6am and 930am Guns and Abs
Each class is 45 minutes and is held at SETS Fitness Centre 1120 Devonshire Dr. NW Regina.
Boot Camp Packages
Buddy Deal: Grab a friend and get a 2 -10 card punch passes for $249, works out to $124.50 each!
Sweat Twice a Week: This package includes two boot camps per week (8 workouts) and a one month gym membership. Great way to kickstart your 2018! $99 + GST
Six Week Meltdown: Attend two boot camps per week (12 workouts), six week gym membership and a meal plan. $149 + GST
Unlimited: Get unlimited boot camp classes for six weeks (30 workouts), also includes a six week gym membership and a digital copy of the Fit Living Cookbook. $299 + GST
10 Card Punch Pass: $149 + GST
Contact Brad at 306-537-3321 or bradtaylor@fitliving.ca for more information or to sign up!
Personal Training Packages
Buddy Special: Find a buddy and get fit together! Get 8 two on one sessions and shed the 2017 bulge. $500 + GST ($250 each)
Your Workout Package: This 90 minute one on one session is designed just for you. If you have a specific body part you need to target, need to add strength to an injury, or just need new ideas we can help! $69 + GST
Two Per Week: Get 2 one on one sessions per week for a month. Great option for sticking to your fitness resolution in 2018! $449 + GST
12 Pack: For the month of January our 12 sessions will be the price of 10. You can use these one on one sessions as you like, but 2-3 sessions per week is ideal. $499 + GST
The Twenty: Get 20 one on one sessions to use at your leisure. This package also includes a customized meal plan and workout plan. $1049 + GST
Contact Brad at 306-537-3321 or bradtaylor@fitliving.ca for more information on PT packages.
8 Week Abs and Upper Class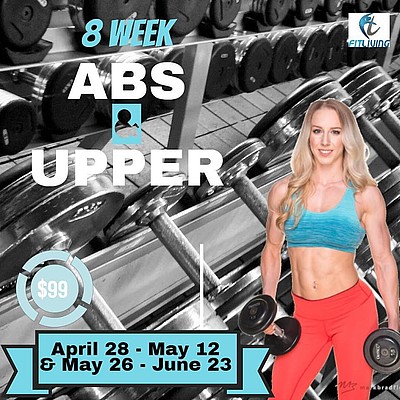 Our 8 Week Abs Class starts on April 28th! This weekend class is just what you need to trim the tummy and get the guns looking gfreat for summer. Let us help you look and feel your best in 2018! This 45 minute class is focused solely on the core and upper body exercises. Not only will these be great workouts, but you also learn a ton of new exercises to add into your current or new routine.
Dates: April 28 - May 12
Time: Saturday 8:30am - 9:15am
Cost: $99 plus + GST
Contact Kirstie at 306-520-4945 or kirstie@live.ca for more information or to sign up!
Fit Kids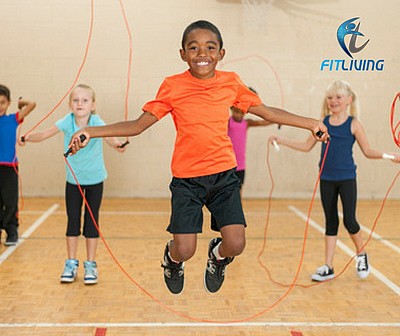 It's back! Get your kids started out on the right foot, and into a life of health and fitness. Our classes include strength training, improving coordination, cardio games, and teaching the basics of healthy eating and nutrition. Each class is taught by a CanFit Pro Certified Children's Coach. Age range is 6-12 years of age.
Classes start on March 18th and run every Sunday for 6 weeks. A typical class runs 35-45 minutes and is a ton of fun! Cost is $79 per child. Classes held at 1120 Devonshire Dr. inside SETS Fitness.
Contact Brad at bradtaylor@fitliving.ca or 306-537-3321 for more info or to register.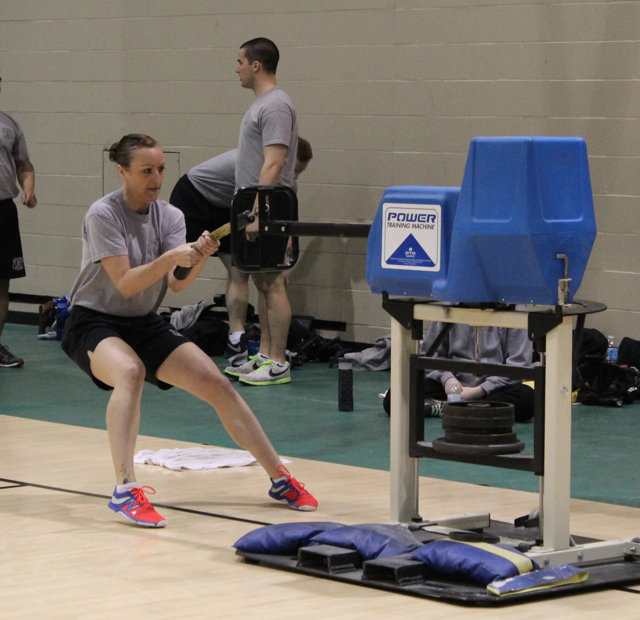 Fit Living is happy to announce Regina's first structured POPAT training. Our goal is to make sure you are ready to pass the POPAT test your first try! Our POPAT fitness training package is designed specifically to get you in the best shape possible for your future law enforcement career.
This package includes 8 personal training sessions, a meal plan and a POPAT specific workout plan.

PRICE: $399 plus GST ($418.95)

Contact Matt at matthew.ackerman@gbcpando.com or 306-596-5638