Personal Training
Our personal training services are located at Urban Athlete Fitness studio in Kensington. We specialize in strength training, weight loss and rehab services. What makes us different is we include our nutrition and cooking knowledge to help you reach your goals. Proper nutrition accounts for 70 percent of your fitness goals which means having the right training program and eating the right foods will lead to the fastest results.
Contact us today for more info or to book a FREE consultation.
Rehab services.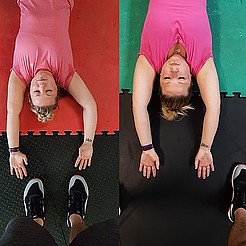 HIIT classes and boot camps.